It´s December 14 and that means is Picket Fence Studios release! This release is full with lovely products and if you want to check all of them you can go here.
If you´re interested in winning a fabulous U$ 75 prize code, there´s an Instagram Hop where you can have a chance. Just start in my Instagram post and you can hop along all the posts. Get some inspiration from my DT colleagues and good luck!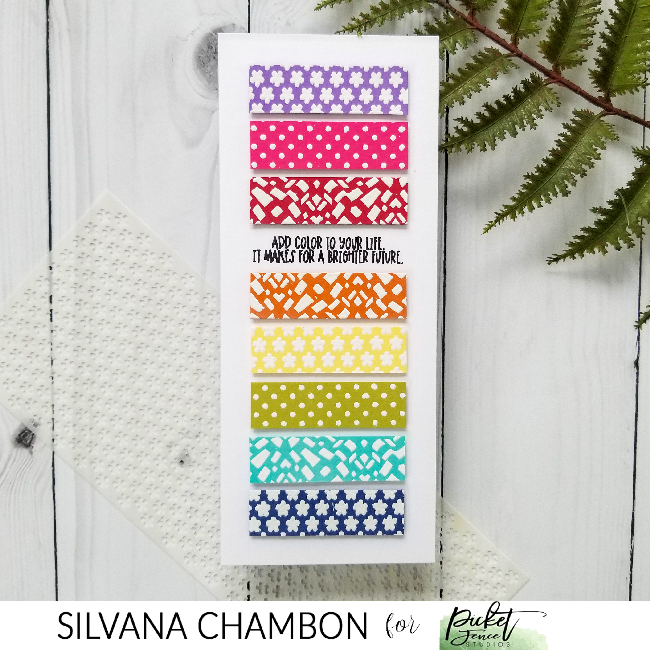 This release has a lot of stencils and I just thought of a card using them all. It´s a slimline card with rainbow stripes.
I used the new stencils (starting from above): Slimline Petals, Slimline A whole lot of polka dots and the Slimline Trapezoid Spiral.
I put some embossing clear ink through the stencils, then white embossing powder and then I heat set it. Honestly, this was harder than I first thought lol. I used antiestatic powder but the ink just smear through the little holes and I wasn´t obtaining a clean image. But a few attempts later I could make a few decent pieces which I cut in stripes.
I hope you liked it and give it a try!
Virtual hugs,
Silvana