Hello, everyone! Today´s the 14th day of the month and that means a new release from Picket Fence Studios! This collection is dedicated to memories of the childhood and it´s amazing! Let´s start with my cards for today. (Note: I use affiliate links when available which means if you make a purchase through my link I get a small commission at no extra cost to you. Thank you for being so supportive!)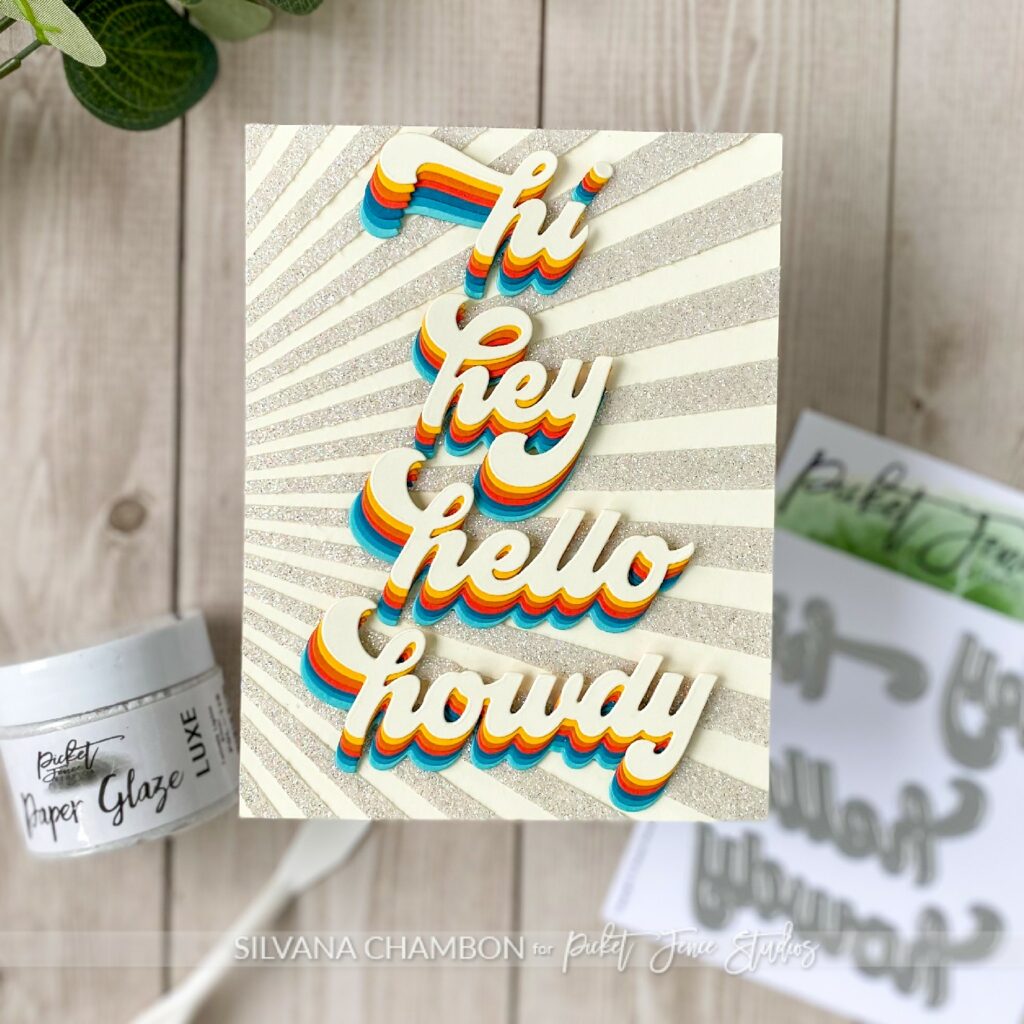 This card features the new Hi Hey Hello Howdy Word dies which has this retro font so 70´s vibes. So I thought It would be great to match it with a 70´s color scheme. I chose 6 different colors of cardstock and cut all the dies and formed a shadow by gluing them together in an offset way.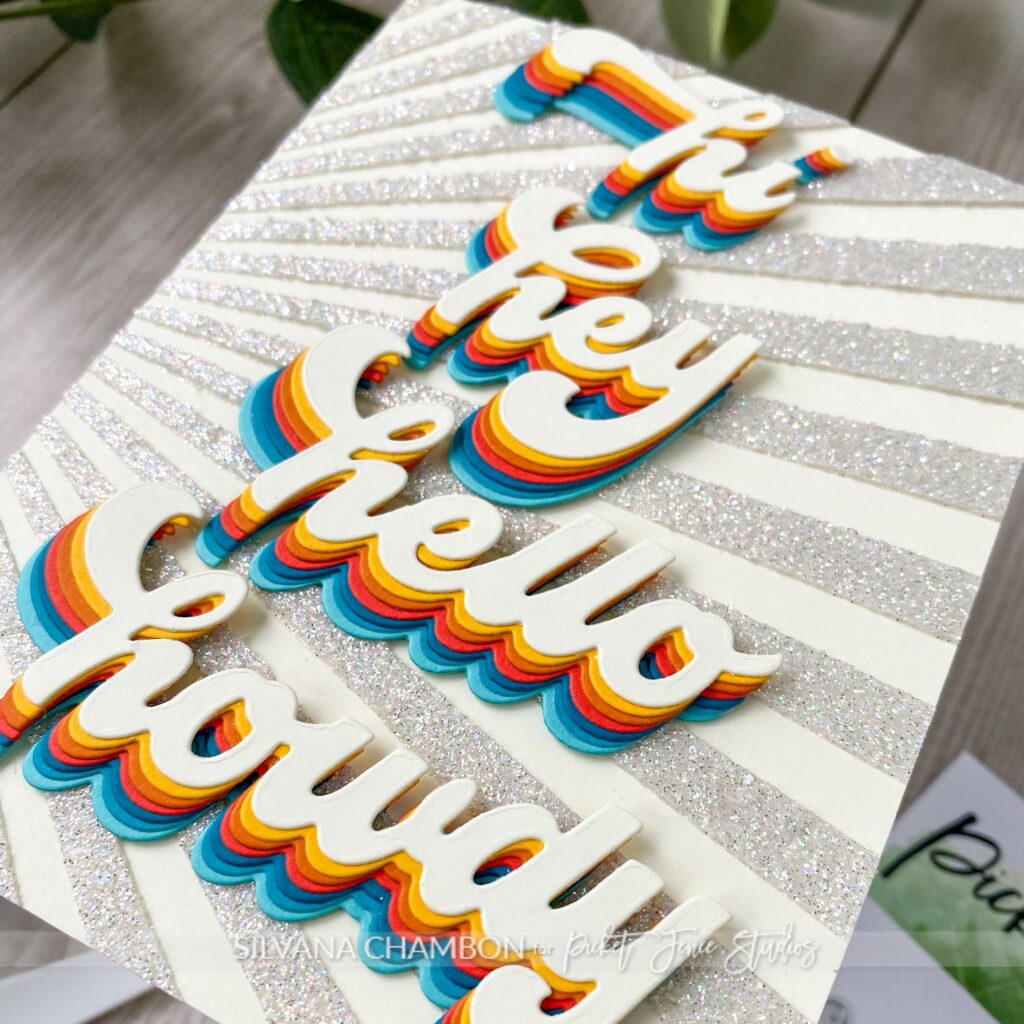 For the background I used the new Paper Glaze Luxe Twinkle Lights Silver, which adds all the sparkle, through the Sun with Rays 6×8 stencil. I had so much fun making this card! It takes some time to diecut and glue all the pieces, but totally worth it.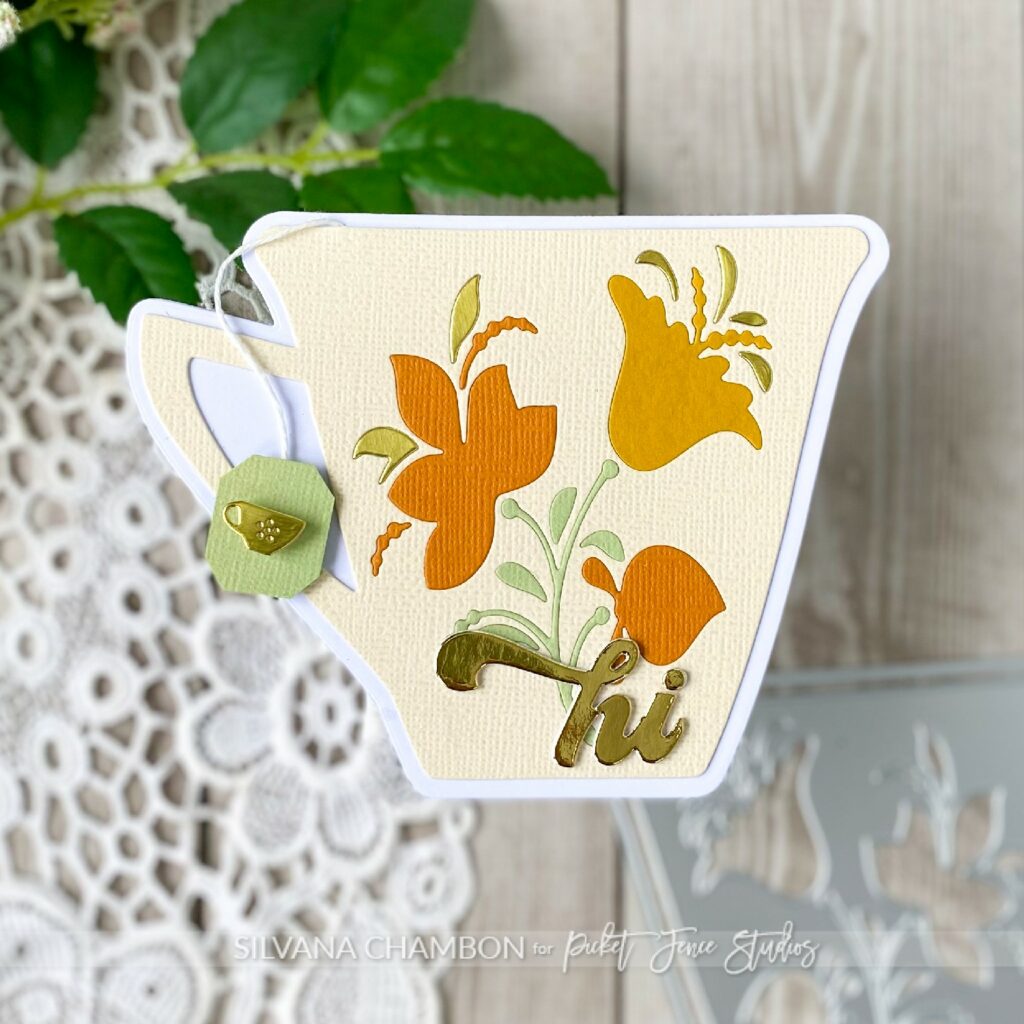 My second card for today is a shaped card made with the new 1970´S Coffee Mug. The name says it´s a coffee mug but for me it was a tea mug. I´m a tealover so this was a must for me. In this ocassion I wanted a vintage look, so I chose colors that worked for me. I put some gold details, also in the sentiment which is from the same Hi Hey Hello Howdy Word dies from the previous card. I added a little detail: the tab and string from a tea bag. For the little cup, I used a die from the Scene Building: Espresso Bar Table Dies.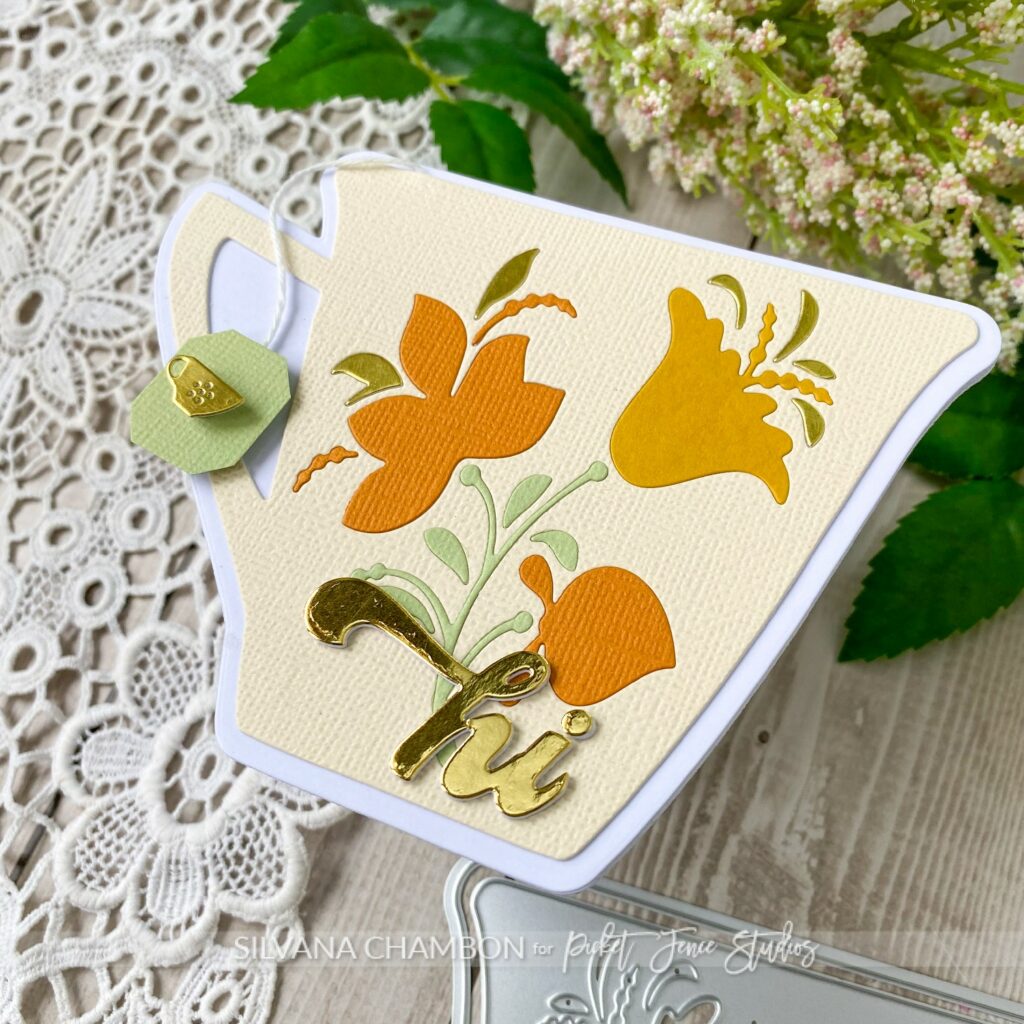 I hope you enjoyed my cards. And don´t forget to hop along with us on Instagram for the chance to win a $75 prize code for the PFS shop!
Have a nice week and see you on my next blog!
Sil
LIST OF PRODUCTS